Providing tool access to fledgling businesses is vital for reducing barriers for start-ups, and using the tools to teach is important in helping low-income students pursue living wage career opportunities in trades and advanced manufacturing.

The Foundry currently has a woodshop, tech shop, textile studio, metalshop and are in need of tools, supplies and funding to create a fully equipped and safe makerspace which both our professionals and students can use! Please make a donation to help us purchase more tools and provide programming!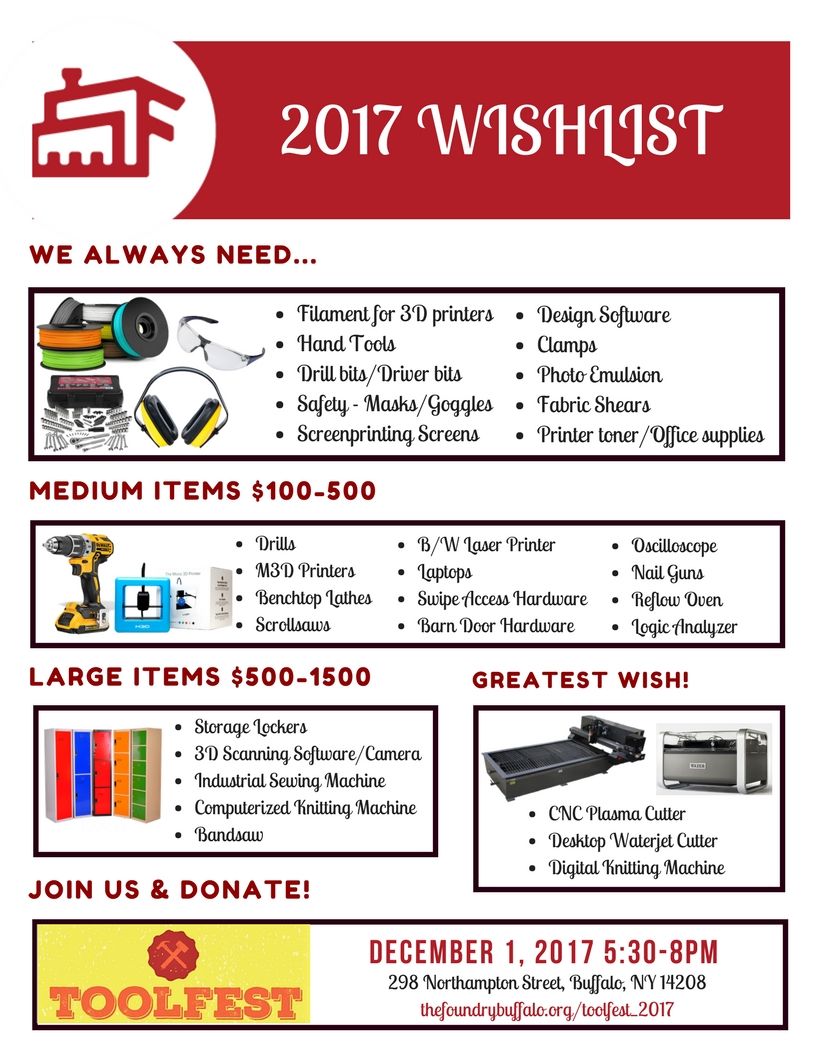 Please visit our website for a full list of our tool needs!